Sherlock is Back (This Weekend) !
Sherlock & Watson have booked their tickets to Cape May for their annual March sleuthing. In fact, I believe that Watson may actually be staying at The Queen Victoria! In any case, their return to Cape May is just around the corner. Though time is short, there is just enough of it left for you to make a reservation and come participate in this wonderfully fun weekend event.
This March Sherlock returns and finds himself hunting down a culprit who attacked the President of the United States, Benjamin Harrison (remember, we're living in the past down here! You might know that President Harrison used Congress Hall as his summer White House during his presidency.).

If you've done Sherlock before then you're probably planning on returning for this next installment. If you haven't experienced this delightful event before, make plans today. The Sherlock Holmes murder mystery weekend is one of the most enjoyable events of the year ... one you won't want to miss.
---
Cape May is for the Birds
Well, maybe I phrased that wrong. Cape May is actually for the birders in the Spring and Fall. You may not be aware that Cape May is one of the world's foremost bird watching destinations. With Spring right around the corner it is definitely time for you birders to reserve your rooms for the Spring migration.
Of course, you don't have to be a died-in-the-wool birder to come enjoy the birds passing through Cape May on the way to their nesting grounds. Plan a Spring trip to Cape May for lots of other great reasons and then take a few minutes to walk a trail or two. Who knows, you may even find a new passion in life. Thanks to our long-time guest Steve Byland for this photo, which can also been seen on the "Guest Photos" page of our website.
---
27th Cape May Jazz Festival
Lots of you come down every year for the spring Jazz Festival. It's always lots of fun, and this year's event (weekend of April 20th) looks to be another great time. If you are into Jazz, plan on coming to Cape May in April. You are sure to enjoy it!
The 27th Cape May Jazz Festival pays "Tribute to Wes Montgomery" whose ingenuity and extreme dedication plus his soft, swinging sound set the pace for jazz as an art form in the 1960s (yeah, I swiped this quote off of their website).
---
Cape May Spring Festival
The annual Cape May Spring Festival is the perfect way to say goodbye to winter. We take the best events from our famous Victorian Week (in October), schedule them in our prettiest blooming season, add a touch of nice weather and we end up with a fantastic event.
There are literally too many events packed into this weekend to list them here. If you've never been to Cape May for the Spring Festival, plan on doing it this year. It is a treat you won't forget.
---
Cape May Music Festival Starts May 20!
Whether you like classical music or classic music of various styles, you'll love the Cape May Music Festival. This year is the 18th annual rendition of this event, and it promises to be better than ever.
Cape May is a pretty leisurely place, so unlike many music festivals, which are packed into a single marathon weekend, we stretch ours out for nearly a month. Every week we have different artists performing in different venues, all impressively. Whether you prefer chamber ensembles, symphonies, jazz, folk music or brass bands, there is something for you this year at the Cape May Music Festival.
---
Upcoming Events
Sherlock Holmes Mystery Weekend March 2

Mad Batter "Dinner on the Orient Express" Mar 3

Cape May Wine School Mar 18 - Zinfandels (not white!)

Mad Batter "British Beer Tasting Dinner" Apr 13

Cape May Jazz Festival Apr 20 - 22

Cape May Wine School Apr 22 - Western South American wines

Spring Festival April 27 - May 6

Spring Fest Chocolate Fantasy Buffet Apr 28

Spring Fest Secret Garden Tour Apr 28-29

Spring Fest Home & Garden Show Apr 28-29

Spring Fest Dine-Around Dinner May 3

Spring Fest Murder Mystery Dinners May 4-5

Spring Fest Secret Garden Tour May 5-6

Spring Fest Antiques & Collectibles Show May 5

Cape May Wine School May 6 - Cruise the Islands
Many of our favorite guests return each year for Valentines day (OK, perhaps the President's day holiday has something to do with it). This year was no exception, and I hope you all know how much we enjoyed having you back. We also had the pleasure of meeting many wonderful new guests this year as well, and I'm hoping that we'll be getting to know you a lot better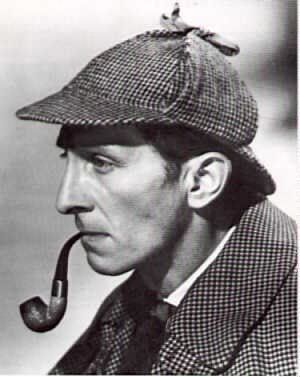 in the future.

If you've got romance in your heart, but you missed us at Valentines, don't despair. All the things that make Cape May wonderfully romantic in February are still here now. With the weather about to turn the corner into Spring, Cape May becomes even more charming. Picture yourself strolling hand in hand through our picturesque streets and beach, sipping wine in front of our fireplaces, and enjoying romantic candle lit dinners in our wonderful restaurants. Really, Cape May has got to be the best place to share a romantic weekend with your loved one!
---
Wine Tasting in Cape May !
OK, it is confession time. One of our favorite things to do on vacation is go wine tasting. In fact, we've taken trips to California just for that reason (not since we've owned the inn, of course). If you like wine tasting as much as we do, you need to try it in Cape May next time you are here. If you like wine but have never gone wine tasting, you should try it.
You may not be aware that Cape May boasts not one, but two wineries for your enjoyment while on vacation here. It is true! Both Cape May Winery and Turdo (pronounced "Tour Doe" in case you were wondering) are open for tastings and offer a wonderful experience. Each winery has a different niche, and both are a lot of fun to go to. Try one or both for a wonderful afternoon next time you stay at The Queen Victoria.
---
Featured "Room of the Month" ... Princess Victoria
Wow, this is getting to be work! Each time I feature a new room of the month I have to research which rooms I've already shown you. It's a tough job, but somebody has to do it! It looks like we haven't seen the Princess Victoria room yet, so we'll go with that one.
Like all rooms in the House of Royals, the Princess Victoria room is named after one of Queen Victoria's children. It is certainly a room fit for a Princess or even a Queen. What makes this room special, you ask? I'll start with the 11.5 foot ceiling, the beautiful "Lilly" frieze at the top of the wall, and an enormous armoire. The Princess Victoria also boasts an interesting "Pocket Window" which opens up to a private balcony with an ocean view. Imagine yourself sitting in the rocking chairs on your balcony watching the sunset behind the Queen Victoria building while sipping a glass of wine (there I go with the wine again!). This room also has a large bathroom with marble floors and a spacious walk-in shower. Oh, and there is a little bonus in the room as well ... an all-season fireplace. That is our euphemistic term for an electric fireplace, which you can turn the heat off of during the warmer months. You can tell from the picture that this is an elegant room. I highly recommend it for your next stay at The Queen Victoria.
---
Winter Specials, the fun continues!
Everybody loves a discount, even us. So we've decided to offer some great discounts to you this winter. Now we can't really afford to offer our new specials during the weekends, but if you can be a little flexible and travel mid-week this winter, we've got some great deals for you! We're even trying a new weekend special for those of you who can treat yourself to an extra day during the weekend.
We've always offered week-night discounts ($40/night discount), but this year we've come up with a few specials that are really becoming popular. We've tried to come up with some fun, interesting and money saving ways to enjoy The Queen Victoria. Be sure to check out our new seasonal specials today (you'll be glad you did):

"Two for Two"

"Gourmet Getaway"

"Tour the Town"

"Weekend MADness"
---
Guest Photos Page
You might have already noticed, but I'm proud to announce that we finally have our "Guest Photos" page up on our website. Yes, it took nearly a year, but we've now got lots of great photos submitted by YOU on our website.
My special thanks to all of you who submitted photos for the site. I couldn't put all of them up, of course, but I went through them all and picked several that make a wonderful start. We'll be rotating photos and adding new ones all the time, so if you don't see your photos up there, it doesn't mean they won't ever be posted.

If you haven't sent any photos but want to, please send them in. As I said, we'll be adding new ones all the time, so keep them coming! Please send all photos directly to me at doug@queenvictoria.com
---
Still Thinking Spring !
I think somebody upstairs was paying attention to my last email where I was urging Spring to return. I don't know about your home, but it looks a lot like Spring already down here in Cape May. It doesn't look quite like this yet, but our heather is already blooming. This is the same photo as last time, but I wanted to mention that it is actually a picture of our yard (taken by yours truly!).
We've got robins merrily singing (and dropping on my new car!), we've got bulbs popping up out of the ground and flowers already blooming. I'm not sure what has caused this early activity. I doubt it was the snow and ice storms we got last week. The weather has turned warmer, however, and I know that the true Spring is just around the corner.

Did I mention what a great time Spring is to come visit Cape May?
---
Favorite Guest Photos
Isn't this an inpirational photo? A beautiful Summer morning with two great looking couples and a beautiful new sign. The Telesmanics and Malzbergs always travel to The Queen Victoria together, but that doesn't mean they want to be too close to one another. Actually, I'm thinking that I may have taken this picture, as it is Susan's camera and she is in the photo, so I'll take full credit for the perfect framing of our sign. Amazingly, I didn't drop the camera or blur the image too much.
Lots of us take pictures when we travel, especially with our new digital cameras. But what do we do with them once we're back home? Now you have a great way to use those photos ... share them with us! If you have a great shot of yourselves enjoying your stay in Cape May in general or The Queen Victoria in particular, email it to me. Don't share anything you don't want to see on our website or in one of these emails though! Please send your photos to doug@queenvictoria.com.
---
Doug & Anna Marie's Restaurant Pick Of The Month ... Freda's Cafe
This isn't the first time I've featured Freda's Cafe as our restaurant pick of the month and it won't be the last. Anna Marie and I love Freda's for lots of reasons. This time of the year it is our VERY FAVORITE restaurant, because they have a "Buy One Get One" special every Monday evening.
Freda's is just steps from The Queen Victoria and they serve some of the best food to be found in Cape May. Freda's might not look like much from the outside, but step through the door and you'll discover a charming, cozy jewel. You may already know that Freda's serves the best crab cakes in Cape May, but rest assured that everything else on the menu is great too. Speaking of the menu, Freda's has two menus. They have a fixed menu that never varies and about once a month they introduce a new specials menu that you'll want to explore (the crab cakes are always on the specials menu ... why not, they're special).

Here is an idea for you, take advantage of one of our great week night specials and go to Freda's on Monday night for their special. You'll save so much money you can come to Cape May twice!
---
Make your reservations today for a romantic getaway at The Queen Victoria B&B. We are looking forward to helping you plan your next visit!
Sincerely,

Doug & Anna Marie McMain, Innkeepers
---